SAVE THE DATE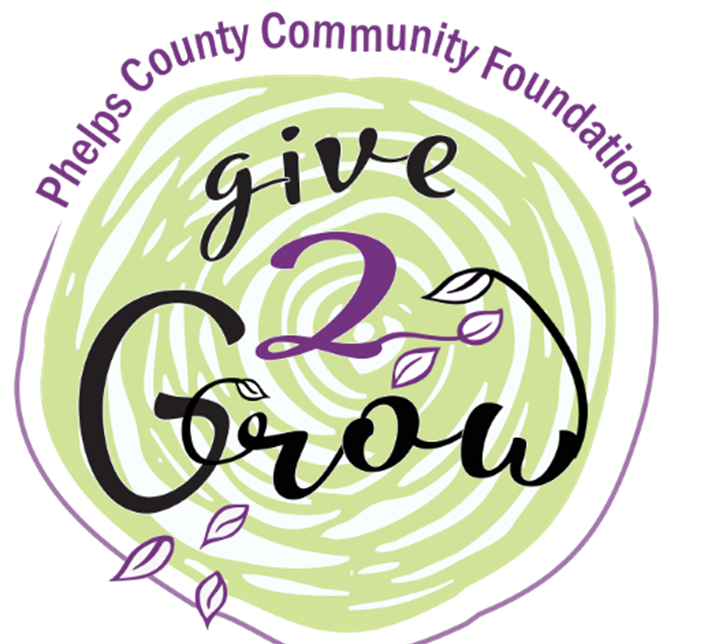 give2grow
www.give2growphelps.org
11.17.11
On November 17, 2022, the Village of Bertrand will participate in give2grow hosted by the Phelps County Community Foundation. give2grow is a countywide giving challenge designed to raise dollars for local nonprofit organizations like the Village Bertrand. During this one-day event, donations can be made to the Village of Bertrand or other participating non-profit organizations. A share of every contribution will be matched through an incentive pool of funds provided by generous donors and the Phelps County Community Foundation. give2grow will be held from 12:00 AM until 11:59 PM on Thursday, November 17th. Credit/Debit card and e-check donations made at www.give2growphelps.org during this time will be counted as give2grow donations. Offline contributions will also be accepted at the Phelps County Community Foundation office located at 424 Garfield Street, Holdrege, from 8:00 AM to 7:00 PM or at the Village Office at 507 Minor Avenue, Bertrand, from 7:30 AM to 4:30 PM. Pre-giving for give2grow will begin October 17 and can be done through the give2grow website or by dropping off donations at the Phelps County Community Foundation office.
Participating Bertrand Organizations (link will take you directly to organization's donation page):
Village of Bertrand
Bertrand Community Schools
Bertrand Ag Society
Bertrand Area Community Fund
Bertrand Fire Department
Bertrand Lions Foundation
Young At Heart Senior Center
Bertrand Nursing Home & Assisted Living
Hi-Line Golf Course
Upcoming Events
September 30 – Fall Festival (downtown businesses)
October 15 – Bertrand Craft Show (Community Building, Bertrand School)
November 17 – give2grow
November 18 – Hollidazzle: Ladies Night Out
*Stay tuned for info on the Bertrand Hallmark Christmas!
Village of Bertrand Office Closing
The Village Office will be closed observance of the following holidays:
Columbus Day, Monday, October 10th
Veterans Day, Friday, November 11th
Thanksgiving, Thursday, November 24th
We will resume normal business hours on the following business day.
2022 Bertrand Blood Drives
All Blood Drives located at the Bertrand Community Building; 12:00 PM to 6:00 PM
Tuesday, October 11, 2022
Tuesday, December 13, 2022
Bertrand Area Christmas Project
Bertrand area groups and churches invite you to participate in the 9th annual Bertrand Area Community Gift Project to help Bertrand students and their families who are in need. The project is supported by many of the Bertrand area churches and community groups with the focus on Bertrand area students and their families in need of children's winter clothing, simple children's Christmas gifts and a simple holiday family meal. Additional information will be available in late November or early December.
If a donation is of interest, please contact the Janice Gengenbach at 308-325-1268 or Kim Johnson at 308-991-2372. Thank you for your support.
Village Food Panty
The Village's Food Pantry is located at the Village Office, 507 Minor Avenue, Bertrand. This is available Monday through Friday from 7:30 AM to 4:30 PM, or private pick ups can be scheduled by contacting the Village Office. Individuals may use this service up to 3 times per year. Monetary and food donations are always welcome! Please contact the Village Office at 308-472-3455 with any questions. Forms for Thanksgiving and Christmas boxes from the Phelps Community Pantry in Holdrege are also available at the Village Office.
Village Hall Rental
The Village Hall is available to rent on a daily basis. The cost is $25.00 per day. Please contact the Village Office for available dates.
Hall Rental Guidelines
Hall Cleaning Checklist